At times, you will need to upgrade/downgrade your service to any other plan of ours. We understand that and allows you to do that easily. Here are the steps for the same –
Step #1: Login to your VapourHost account
---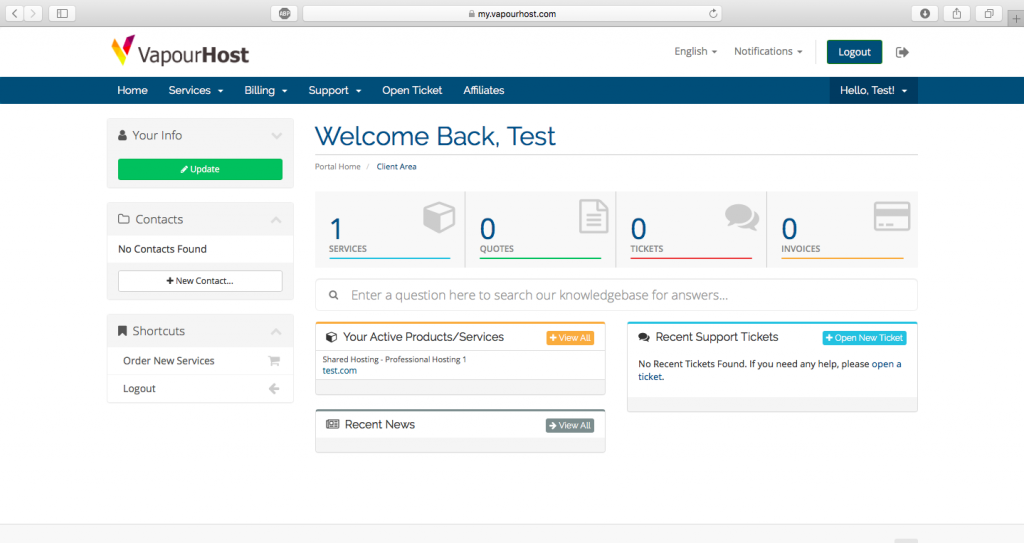 Step #2: Head over to the services section
---
Step #3: Select your required service
---
Step #4: Click the Upgrade/Downgrade option under the Actions menu.
---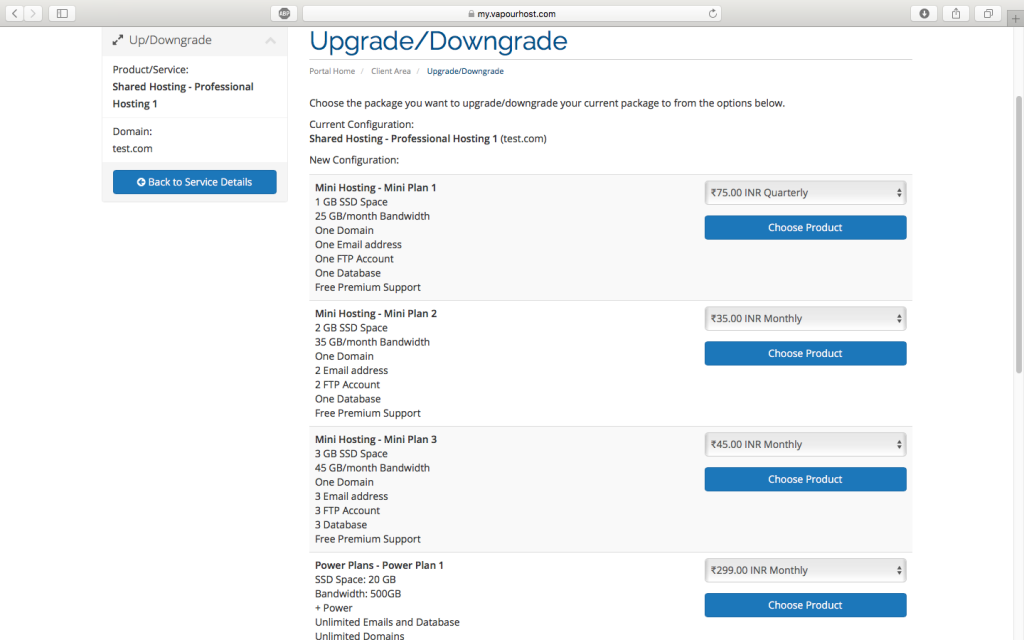 Step #5: You can now Upgrade/Downgrade to any plan that you want.
You just have to pay the invoice (if needed) to be able to switch to the new modified plan of yours.
Note: When Upgrading/Downgrading, you'll be refunded the appropriate credits for the remaining days. These credits will then be applied to invoice generated for upgrading or downgrading.
Old Product/Service
Price Per Day * Number of days until next due date = Amount Credited
New Product/Service
Price Per Day * Number of days until next due date = Amount Debited
Total Payable Today = Amount Debited – Amount Credited