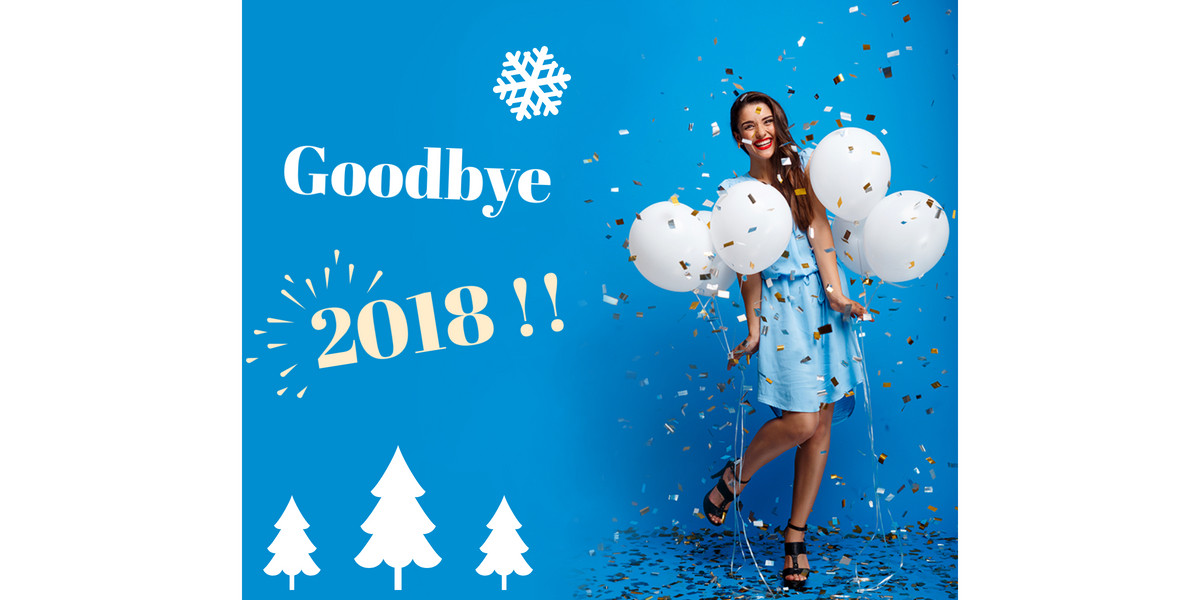 Goodbye 2018 !!
Goodbye 2018 !!
Hello everyone,
2018 is almost on its verge so I thought that we should take a look back to ourselves and see how things went for us. Everything that we do is done from from the perspective of you. After all, that's why VapourHost was started, right? So, this post will also be from the perspective of you. This year has been great for us and brought some big changes so let's just dive a bit deeper into it.
Downtime in January : We had a major downtime in January. The server got messed up but we instantly started restoring our backups (on a different server) to prevent any further loss to our customers. Once, we fixed the server we offered compensation to all our customers as VapourHost credits. We know that this affects everyone and hence we took some measures to prevent such mishaps from happening in the future. Be rest assured that we work day and night to ensure a seamless experience to you.
Registered as Pvt Ltd : We decided to incorporate ourselves so that it makes you a bit easier to trust us. It also means that we are here for the long term and really want to dedicate our lives to the commitment of providing the most affordable hosting without compromising on any part.
Payment Gateway switch : We switched our payment gateway to Razorpay. We were earlier using Instamojo. The payment gateway that we choose to use does not really affect you in a direct way. You just have to use the payment gateway to initiate a transaction but we feel that razorpay offers a better User Interface for you and also the refunds are smoother. Lately, Instamojo was giving some troubles in issuing a refund to our users. The team was not even replying to the refund cases opened so it was better to shift.
LiteSpeed : We have completely switched to LiteSpeed based servers. If you are a non-techy or just don't know about LiteSpeed then it's just a server stuff that helps in reducing the load on server and provides a better optimisation for your content.
Live Chat : We added a live chat option our website so you can shoot your general questions there. We know that we are not always availaible there but we try to respond as quickly as possible.
Mumbai Digital Summit : We want to support the people who want to start with their online journey. We were one of the platinum sponsors of Mumbai Digital Summit held on 28/12/2018 in Vikhroli, Mumbai. We also provided a free Professional Plan 1 for 6 months to all the attendees. 
So as you can notice that we had a poor start but eventually things were sorted out. We still have to grow a lot and out-grow the companies who are just looting their customers and treating them unfairly. We don't want to grab a huge chunk of hosting market or something like that, we just want the customers to be treated fairly.
PS – We are starting an experimental Facebook group to connect with our customers in a much more personal way. This is completely an experimental group and we don't have an exact blueprint or idea about this. We will run this group for 2 months and then decide the fate of it. You can join the group by clicking here.