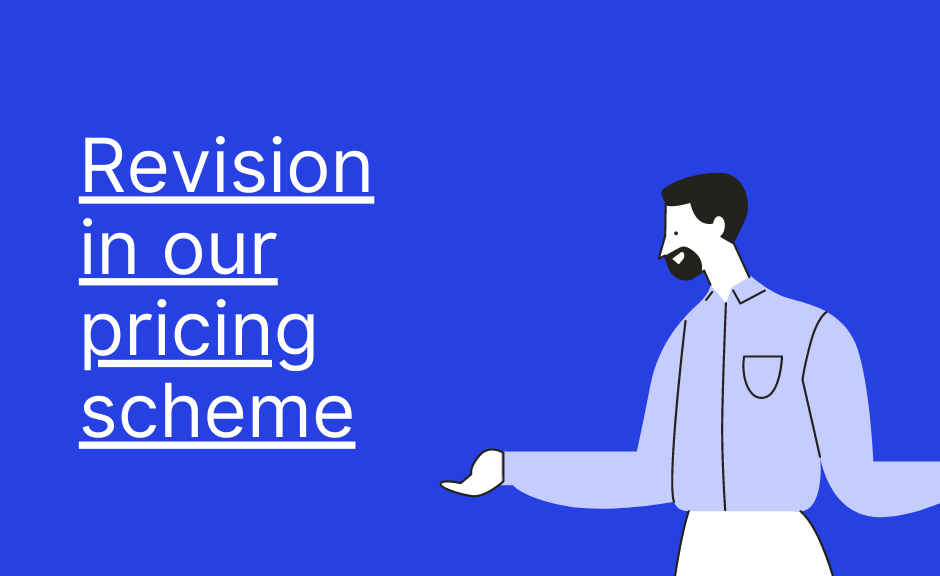 Revision in our Pricing Scheme
Revision in our Pricing Scheme
We have been providing hosting services for around 4.5 years now. Since the day we started, our customers have been paying the same price for renewals. We recently made changes to our pricing scheme and tweaked the domain limits but the rates remained same.
Unfortunately, due to circumstances we are bound to raise the price now. Basic Plan, Primary Plan 1, Professional Plan 1 and Professional Plan 2 will be hiked by 30 Rs each while Primary Plan 2 will be hiked by 20 Rs. Power Plans are planned to remain the same. Pricing in USD will be updated too and details regarding that will be coming soon. We have honored our older customers having Mini Plans even after removing those plans last year but now those customers on Mini Plans will be shifted to the Basic plan.
Have we suddenly become greedy?
No, we have always been proud to say that we are a customer oriented company. When cPanel raised its price last year, a lot of companies either raised their price or shifted to other plans like Direct Admin but we decided to continue with our existing rates by absorbing the cost. Now, cPanel has raised its price again and both the hikes are quite significant.
No one likes a price hike and neither do we but this is kind of a forced step for us. You certainly do not want to host your websites with a loss making company as they can wind up the business any day and leave you without any access to your websites. We care about your websites and we plan for such scenarios beforehand so this hike is a way to make sure that we can run the business sustainably and continue to offer you the best possible hosting experience.
We have also recently shifted all our servers to a premium datacenter so all our customers can enjoy better network and services. The depreciation of Indian Rupees against US Dollars and Euro have also increased our expenses. You can consider that our expenses have increased by 10 Rs per dollar without doing anything due to the depreciation of Indian Rupees.
The change will be implemented within this week and we hope to make this transition as smooth as possible. We hope that you will take this change in a positive way and continue to have faith in us as usual. Feel free to contact us with any questions that you have.